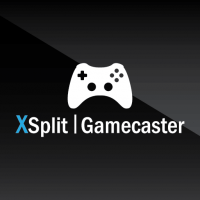 Designed For:
F200SR300
Windows 10 , Windows 8.1
Languages: Chinese, English, French, German, Japanese, Korean, Portuguese, Russian
XSplit Gamecaster lets you easily stream and record your greatest gaming moments at the click of a button. It's simple, easy to use, and perfect for sharing your gameplay with the world. With Intel® RealSense™ make your broadcast even more immersive with high quality background removal.
XSplit Gamecaster eliminates the need to know or worry about complicated stream configurations. Simply launch XSplit Gamecaster and a game of your choice, hit CTRL + TAB to bring up the in-game overlay and start streaming or recording your gameplay with the click of a button.
XSplit Gamecaster allows for easy interaction with friends and fans, whether using the integrated Twitch chat or by sharing your broadcast details directly to Facebook, Twitter, and Google+. You can even receive notifications when you receive a new follower on Twitch, all without leaving your game.
Assemble and edit together your recordings using our simple and straightforward video editor, enabling you to cut and stitch together your videos all from within the application. Simply add and rearrange recordings in the video timeline and use the trimming tool to make precise edits, making it easier than ever to clean up and finalize your recordings.
XSplit Gamecaster makes it easy to sort through, manage and edit your recorded gameplay. You can even upload your videos straight to YouTube and share them across your favorite social networks, all from within the application.