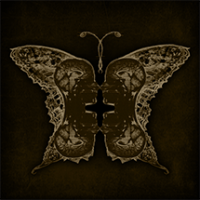 Designed For:
R200 F200SR300
Windows 10
Languages: Chinese, English, French, German, Italian, Japanese, Korean, Portuguese, Russian, Spanish
Nevermind ushers you into the dark and surreal worlds within the minds of trauma victims. As a "Neuroprober," you're tasked with exploring your patient's subconscious to uncover their debilitating fears and anxieties.  But be careful.  Exploring another person's mind comes with risk.  With the help of Intel® RealSense™ Technology, Nevermind senses your fear – lashing out if you allow your feelings to get the better of you.
As the first-of-its-kind biofeedback-enhanced psychological adventure game, Nevermind uses Intel® RealSense™ Technology to track your heart-rate.  It augments the gameplay in real-time based on your subconscious reactions to each patient's traumas.  Let your fears get the best of you, and the game becomes harder.  Stay calm as you explore twisted labyrinths, solve mind-bending puzzles, and the game will be more forgiving. Can you brave the terrors within Nevermind…and yourself?