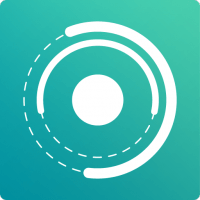 Designed For:
R200 F200SR300
Windows 10 , Windows 8
Languages: Chinese, English, French, German, Italian, Japanese, Korean, Portuguese, Spanish
Now there's a new and easy way to create your own broadcasts – Youcast. Whether you're a gamer, a musician or an entertainer, with Youcast you can easily stream whatever moves you. You don't need to be a pro, with the easy to use interface and templates perfect for gameplays, screen capturing and live shows, you'll be on air in no time. The perfect interplay between Youcast and Intel® RealSense™ Technology makes interacting with your PC a mesmerizing experience. Take your production anywhere you want to go by exchanging your background in realtime. Simply pick a picture you like, it works automatically without a green screen or any other aids. With automatic image optimization, your photos will be crisp and clear. You can even add fantastic effects to your videos and images with the click of a button – it's that simple! The picture-in-picture feature enables you to share content while you're still in the frame. With Youcast, you can design your broadcast your way.