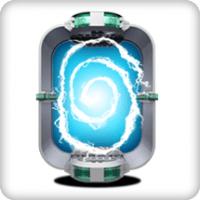 Designed For:
F200SR300
Windows 10
Languages: Chinese, English, French, German, Italian, Japanese, Korean, Portuguese, Russian, Spanish
LEGO® Portal Racers is a new PC app game that responds to your body movements – as if you were actually inside the game!
In this endless runner game, you race your hoverboard on epic circuits controlled by dynamic head and hand movements. In a quest for speed and coin grabs, steer through portals to explore new worlds and boost your ride in the mod shop. Game on!
Additional Languages Supported: Danish and Dutch