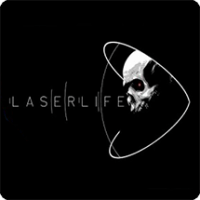 Designed For:
F200SR300
Windows 10
Languages: Chinese, English, French, German, Italian, Japanese, Korean, Portuguese, Russian, Spanish
Laserlife is an exploration game with high-concept science fiction themes focused on the idea that human life is much more than the sum of its physical parts. Somewhere in the cosmos, a mysterious skeletal artifact has been discovered and in order to determine its origins and essence, molecular reconstruction of its memories has been initiated by an unknown presence: you.
Use Intel® RealSense™ Technology to discover the experiences of a human life in this story of first contact. Time your gestures along with the music to collect memory molecules, merge the molecules to build memories, then energize the astronaut with the completed memories to rebuild its past.
Laserlife is a challenging, visually arresting music-rhythm experience that'll keep you coming back for another shot at the high score. So turn down the lights, turn up the volume, and get lost in this existential adventure about what it means to be a human.
Follow the "Buy Now" link to purchase the game from Steam (free Steam client and account required).