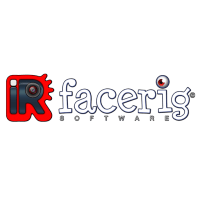 Designed For:
R200 F200SR300
Windows 10 , Windows 8.1
Languages: Chinese, English, French, German, Italian, Japanese, Portuguese, Russian, Spanish
IRFaceRig is a free program allowing you to embody digital avatars just by acting in front of your computer.  You can save funny pictures or movies and post them on social channels to entertain your friends.  It uses exclusively the Intel® RealSense™ Camera for tracking your head and expressions and it is available only on Microsoft Windows®.