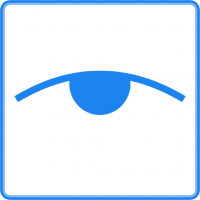 Designed For:
R200 F200SR300
Windows 10
Languages: English
With Easy 3D Scan™ software, the user can quickly and easily get a 3D model of an object for use on Internet resources, app integration, editing in 3D design programs, or 3D printing. In just one minute the model is ready and doesn't require manual revisions!
In order to scan an object in 3D you only need an Intel® RealSense™ SR300 3D camera or laptop with a built-in 3D camera. The 3D camera shoots an object that is being rotated on a turntable (even a simple Lazy Suzan from IKEA will do). It takes only one turn to scan an object. Easy 3D Scan™ is integrated with the Cappasity Cloud platform, allowing users to export scanned 3D models directly to online stores, websites, social networks and 3D/VR apps.
The scanning, online sharing function and uploading to Cappasity Cloud platform are absolutely free for all. The Intel® RealSense™ R200 3D camera software can help you create a 3D portrait of a person. Just move the device, with a 3D camera, around a person keeping it on the same horizontal level.