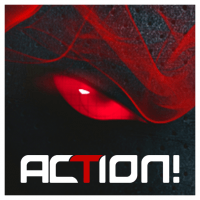 Designed For:
F200SR300
Windows 10 , Windows 8.1
Languages: Chinese, English, French, German, Italian, Japanese, Portuguese, Russian, Spanish
Experimental App: With Action! you can record and LIVE stream your games, fullscreen Windows desktop, selected Windows desktop region, web player videos, music, benchmark and display game framerates, add live audio commentary, add webcams with optional automatic background removal and much more! With outstanding performance and sleek design Action! defines a new standard of user experience for real-time screen and game capturing software.
Top features:
– Smooth HD screen and game recording up to 120fps!
– High recording performance and low CPU usage!
– Easy to use and stylish user interface!
– Video recording directly to MP4 (H.264/AVC) up to 4k with hardware acceleration
– Microphone audio commentary
– Webcam recording with automatic background removal option
– Fast export directly to YouTube
– LIVE Streaming to Twitch.tv, YouTube, hitbox and more!
– Remote Action! function to remotely control PC and play all PC games remotely in HD on Android devices or with other PC.